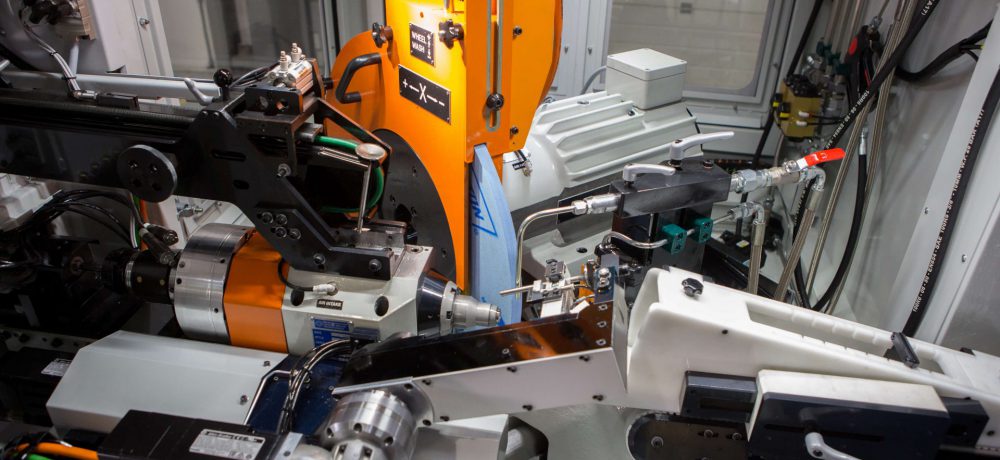 Earlsdon Technology Ltd (E-Tech), a manufacturer of special-purpose machines for the Engine Valve and Fastener sectors, has recently celebrated a customer milestone, delivering their 30th machine to one US customer.
Since 2004, E-Tech have worked closely with this a large automotive company to develop machines capable of running in their demanding 24/7 production environment. Continuous development in machine design over 14 years has also resulted in higher output, higher quality and reduced floor-space utilisation.
The machines supplied have included fast, automated grinding machines capable of holding micron tolerances within a total cycle time, including loading and unloading, of less than 6 seconds. E-Tech have also supplied high-speed, automated CNC lathes and abrasive cut-off machines.
Based in Coventry England, E-Tech have been designing and building machines for major OE customers in the UK, Europe, North and South America, Asia and South Africa for 25 years.